Temperature Monitoring ‌Sensor‌s for Data‌ ‌Centers & Server Rooms
An Innovative easy-to-implement and cost-effective internet of things (IoT) cold chain remote monitoring technology that automates the data collection and download process using Wireless IoT sensors.
We bring real-time visibility, accountability, and trace ability to sensitive and perishable products throughout the supply chain.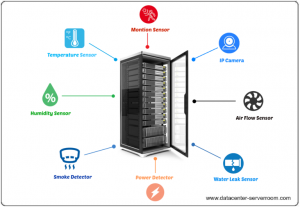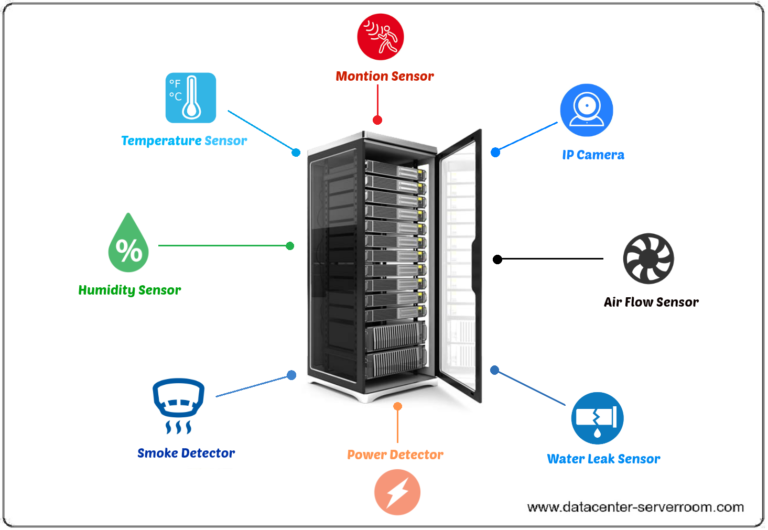 Protect Your Assets Through Environment Monitoring
Server rooms and data centers are full of expensive computers and networking equipment that are designed to operate within a set temperature range. Tekwise wireless sensors provide an affordable, reliable way to monitor these temperature-critical environments, enhance security, and more.
We provide reliable, scalable, remote, easy to set up and use system to manage, monitor and alert to changes in variables (such as a temperature, humidity, water presence, door position, electrical current and voltages) via revolutionary low cost long-range wireless sensors network.
Create a Long range low power Wireless Communication network.
Place wireless temperature sensors in critical positions across the Server room/Data Centre.
Setup Tekwise Premiere monitoring services : Cloud based server or On Premise.
Automate temperature monitoring and receive out of range notifications.
Solution Extensions options:
Door Open and Close Sensor to detect and alert if door is left open
Wireless vibration Sensor: Collect and alert on refrigeration equipment failure
Wireless current meter sensor to collect and measure equipment power usage
Wireless Humidity sensors: humidity control in cold storage
Motion Detection and Alarming sensors: Additional security and alert
Solution can be extended to monitor Server Room/Data Centre
Wireless Light meter Sensor: Detect presence of Light
By having Tekwise Smart Solutions complete Temperature Mapping Studies of your critical areas and equipment, and using our reliable continuous monitoring hardware and software, you can feel confident that you will know the storage conditions of your assets at any time.
Influences such as weather, stock holding, door openings and people movement change the efficiency of control systems, creating natural variants within a temperature-controlled area. Temperature mapping gives you a view of those variances over time and allows you to take corrective actions, helping to remove risks to your products.
Our temperature mapping process follows a comprehensive and proven methodology, including:
Mapping protocols adapted to the unique needs of your environment, and its conditions as per WHO temperature mapping technical guidelines
Wireless Gateway Data Collector
Creates a long-range low power wireless network with a coverage range of upto a radius of 365+ Meters non-line-of-sight through 12+ walls
Upto 100 wireless sensors can connect to one wireless Gateway Data Collector
Free of charge Communication between wireless Gateway unit and wireless sensors
FCC & CE Certified Wireless Temperature Sensors
Wireless temperature sensors use a thermistor to accurately measure temperatures:
Accurate to +/- 1°C (1.8°F).
Available with an external temperature probe.
Probe Operating Temperature Range -40°C to +125°C
Battery Life: between 5 to 12+ Years with (2xAA)
Wireless Sensor Monitoring and Notification Systems
Unlimited user accounts for system configuration, monitoring and notifications.
Sensor heartbeats (check-ins) down to 1 minute
Timed sensors (i.e. temp) can be user set to check against alert thresholds up to 256 times between heartbeats.
Triggered sensors (i.e. motion, door/window, etc.) record data as it happens, regardless of heartbeat.
Advanced sensor configuration options.
SMS text and email notifications sent from the system when sensor thresholds are exceeded.
Unlimited data storage.
Sensor Mapping Tool.
Accessible from all internet enabled devices including smart phones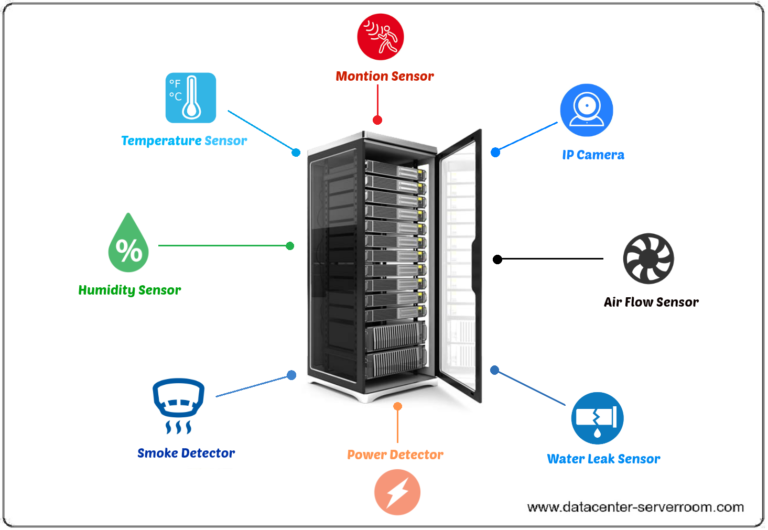 This Solution is Applicable to the following industries:
Data Centers
Server Rooms